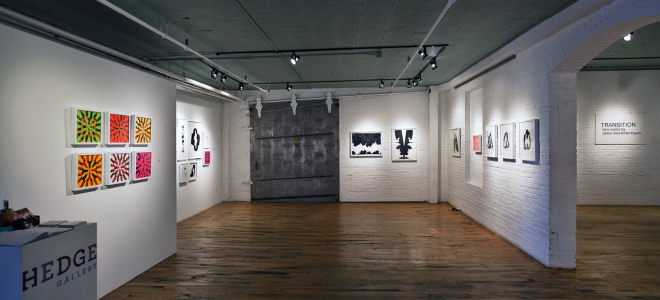 HEDGE Gallery is a contemporary art venue owned and operated by artist Hilary D. Gent. The Gallery promotes living artists from the Northeast Ohio region and hosts a roster of 15 established artists, whose work can be viewed online or in person by appointment.
HEDGE Gallery curates at many offsite locations such as The Ritz Carlton downtown Cleveland, Toast in Gordon Square Arts District, Horizon Freight System, Allied Dermatology in Beachwood, and several other personal and corporate collections. If you are looking for site specific or commissioned art work created by local artists, please email us for a free consultation.
The Gallery can also be rented for events, providing more networking opportunities for exhibiting artists, and a culturally rich environment for benefits, corporate meetings, weddings, etc. Please view www.hedgeartgallery.com for the current and upcoming exhibition schedule and about how you can host your own event in HEDGE!
Wednesday - Thursday 11:00a- 6:00p, Friday 11:00a-5:00p, Every Third Friday 5:00- 8:00p, Saturdays Noon-4pm, or Evenings and Weekends by Appointment
1300 West 78th Street
Suite 200