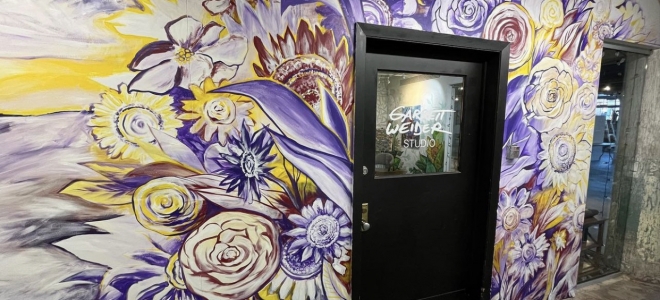 Cleveland born and raised. A Graphic Design degree from Ohio University, but I always felt the need to PAINT! I needed to be freeeeeee.
I love color and derive inspiration from graffiti, comic styles and pop art. I think there's some design influence in there too. But I'm a restless soul with a need to keep growing and experimenting.
I did the corporate design thing for a while, and after years of doing shows and hustling on the side, I took the leap to full time artist for a few years now. The struggle is real but I wouldn't have it any other way.
Hit me up if you'd like something custom made just for you!
THIRD FRIDAY and By Appointment
1300 W. 78th Street
Suite 022